Shimbashi・Shiodome Area
Guide to Shimbashi・Shiodome Area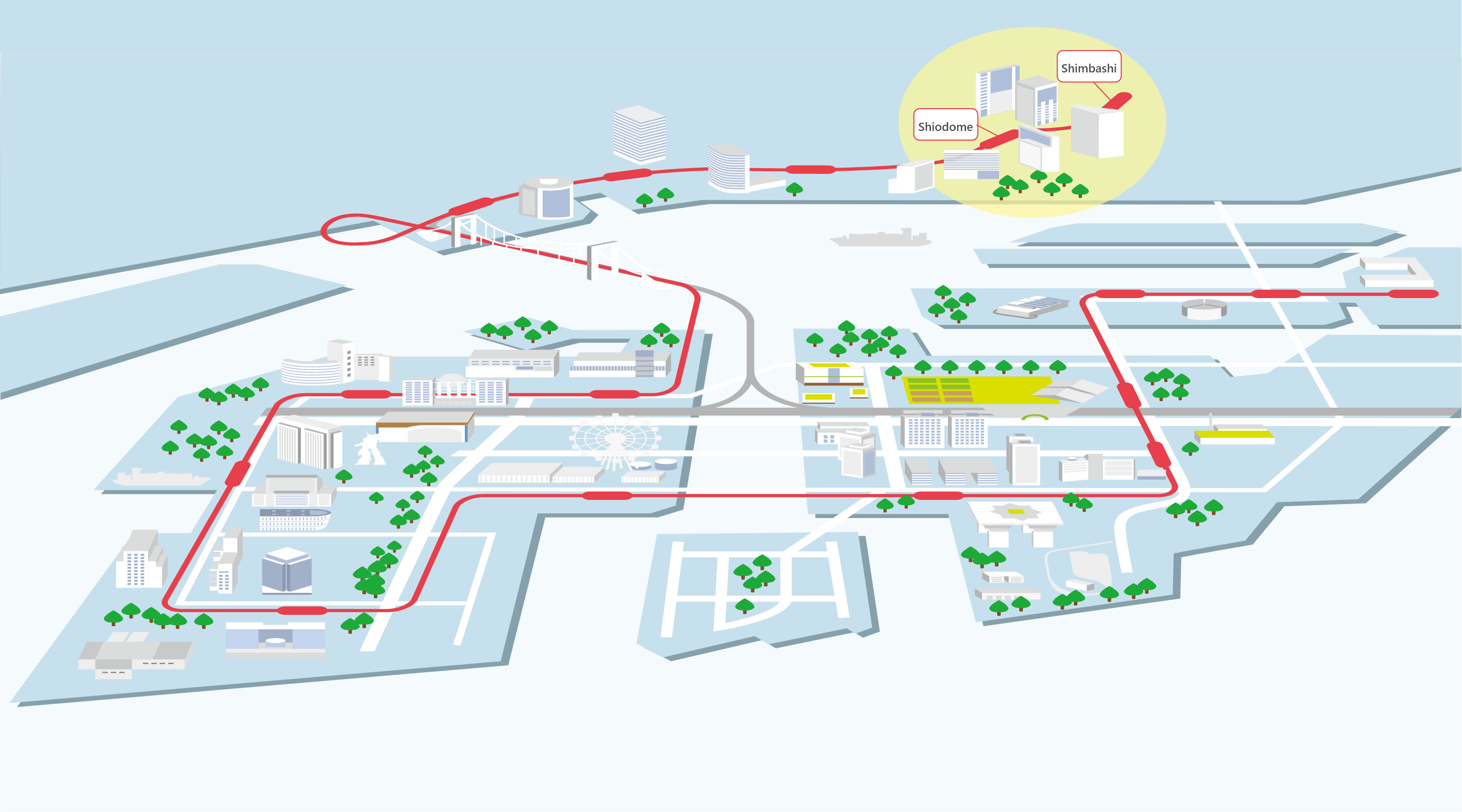 Shimbashi--Birthplace of Japanese Railway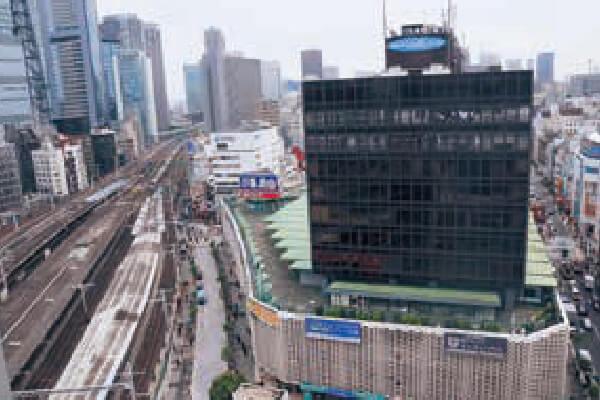 As mentioned in the very first lines of the song "Tetsudo Shoka" (Railway song) which was written during the Meiji period, "Kiteki Issei Shimbashi..." (Shimbashi, the place where the train blew its first whistle), the origins of Japan's railways began in Shimbashi. The name, Shimbashi which means "new bridge", is said to originate from 1604 with the construction of a new bridge over the Shiodome River.
The then Shimbashi Station (Shimbashi Teishajo) was renamed Shiodome Station when the Karasumori Station of the Yamanote Line became Shimbashi Station in the Taisho period, and it was operated as a freight-only station until 1986. Today, this "Former Shimbashi Railway Stationi" is a designated national cultural property, with some parts of the former station building reproduced.
Shiodome, Commercial District Built on the Ruins of Daimyo's Mansions (Feudal Lords)
Home to Nippon TV Tower, Dentsu Headquarters Building, and other skyscrapers such as commercial buildings, hotels, and condominiums, Shiodome Sio-Site is one of Tokyo's leading commercial area developed by redeveloping the site of a former Japan National Railway station (Shiodome Station). The Yurikamome Shiodome Station lies in one corner of Shiodome Sio-Site.
Originally, the name Shiodome (meaning"stopping the tide") is said to have derived from the fact that the original dam built between the outer moat of Edo Castle and the sea "stopped the tides". It is known that land reclamation was carried out during the Kanei era (1624-1645) and that powerful daimyos (Japanese feudal lords) like the Wakisaka Clan of the Tatsuno Domain, the Hoshina Clan of the Aizu Domain, and the Date Clan of the Sendai Domain, built massive residences there.
Excavations are underway, with the water supply and sewage facilities, along with countless artifacts being excavated from the ruins of daimyo's mansions, providing a rare glimpse at the lifestyles of these lords.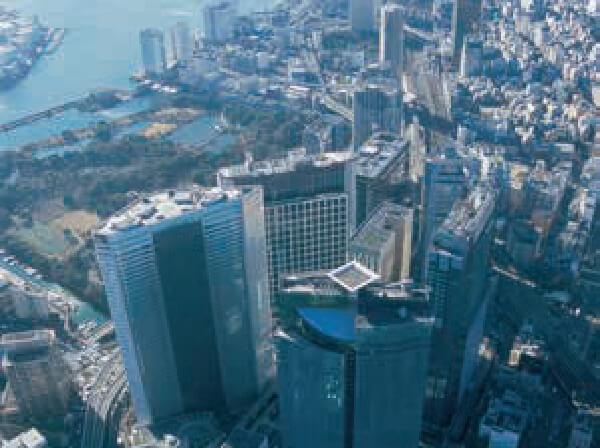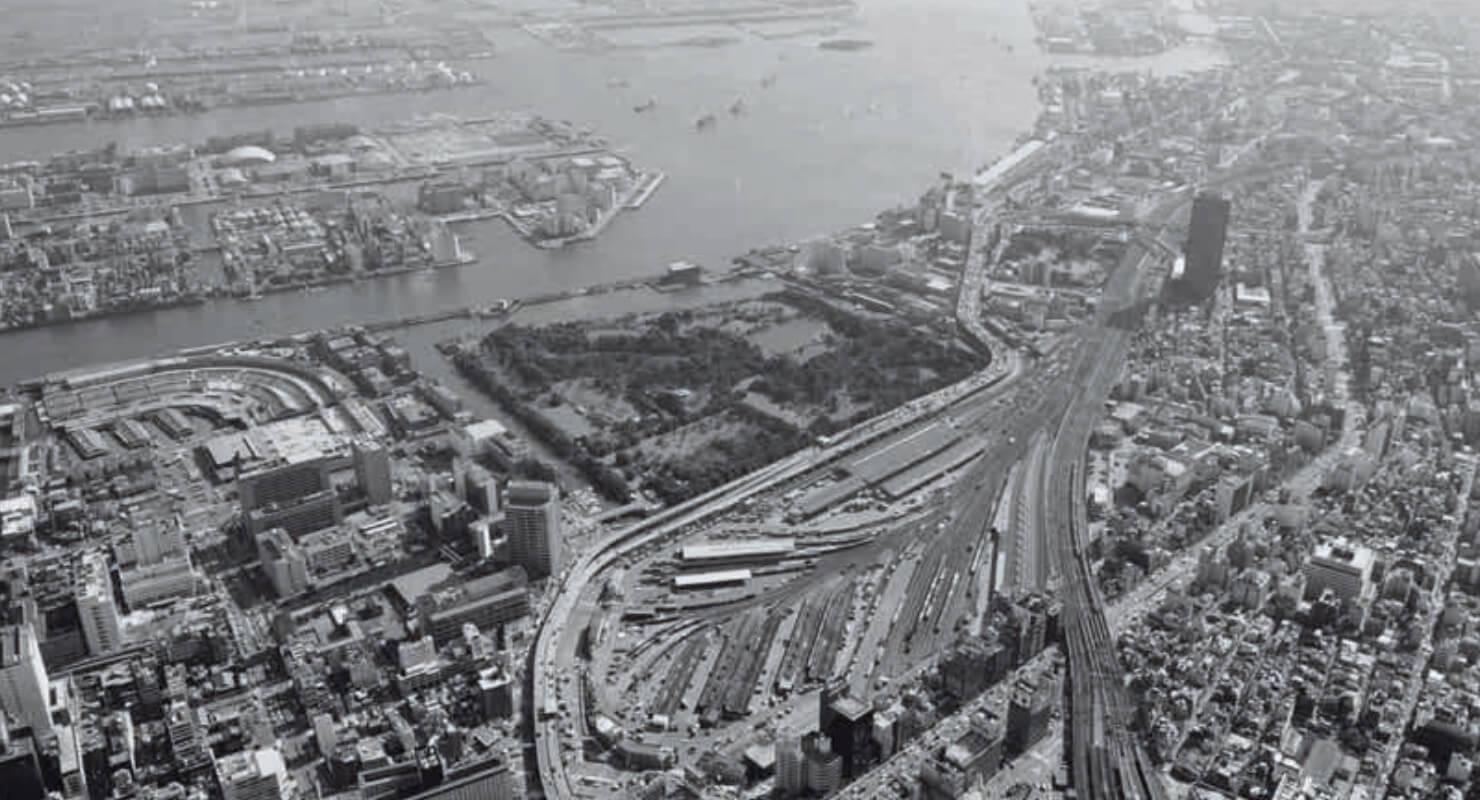 Main Attractions in Shimbashi/Shiodome
Events along Yurikamome Line